Dear Future Conference Participants!
The SymposiumSzeged team has decided to postpone SymposiumSzeged.
We wish that you all remain in good health so we can meet in Szeged soon.
---
One of the top dental events in Hungary!
The prime goal of the 15th SymposiumSzeged conference is to invite world-renowned lecturers to give Hungarian and European dentists a chance to see and hear the top of the dental profession at an affordable price.
The conference brings excellent dentists and scientists with unique knowledge to Hungary, thus providing an opportunity and a forum for scientific discussion and exchange of experience with the participation of distinguished and respected speakers from the international palette.
World-renowned speakers from a number of countries represent a wide range of dentistry, from periodontics through aesthetic dentistry to orthodontics.
 
In addition to lectures on all areas of dentistry, participants will be able to meet well-known exhibitors and unique product presentations during the two-day scientific conference.
One day before the conference, on 7th May, you can take part in a hands-on course as well as a training for dental hygiene colleagues and students. More information is coming soon! 
Watch a video summary about our conference from 2019!

Prestigious speakers
- The bests of the best!

Hands-on course and trainings
- Involving experts

Well-known exhibitors
and product presentations

Gala dinners
- Entertainment and networking

Gorgeous city
- Szeged, the City of Sunshine
Register for the conference, meet renowned speakers and get up-to-date knowledge that you can put into practice the next day!
Why you should register to the Hungarian Dental Association's conference?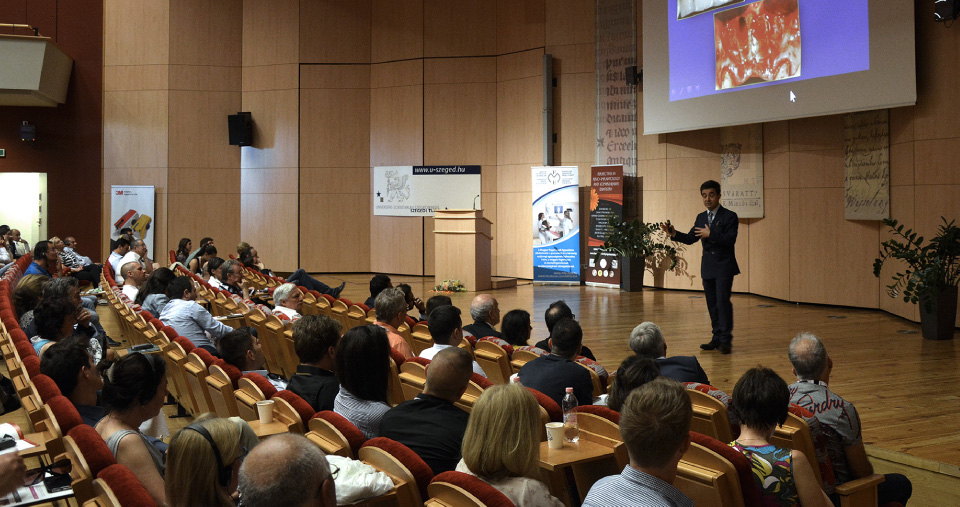 The two-day conference is accredited to 32 points and the hands-on course to 16 points. Participation in the full program will earn you a total of 48 points.
The conference covers scientific topics from all fields of dentistry.
You can listen to lectures by renowned, outstanding dentists and scientists from abroad.
Get the latest information about the newest techniques firsthand.
You have the opportunity to share knowledge and build relationships as the best of the profession of dental practitioner comes together.
You can get up-to-date knowledge that you can put into practice the next day
You can attend useful workshops, trainings and social events.
In addition to lectures, there are exhibitions and product presentations covering different fields of dentistry.
Members of the Hungarian Dental Association can apply for a discount.
Become a member of the Association and enjoy all the benefits of membership for a favorable one-time annual fee! 
Speakers

Andrea AGNINI
(Italy)

Alessandro AGNINI
(Italy)

Jonathan L. FERENCZ
(USA)

Scott GANZ
(USA)

Ronald E. JUNG
(Switzerland)

Andrea MOMBELLI
(Switzerland)

Marcos MOTTA
(Brazil)

Asgeir SIGURDSSON
(Izland)

Miguel STANLEY
(Portugal)

Cem YILDIZ
(Turkey)

Marius STEIGMANN
(Germany)
Register for the conference, meet renowned speakers and get up-to-date knowledge that you can put into practice the next day!
 
The main sponsors of the conference
Photos of the previous conferences!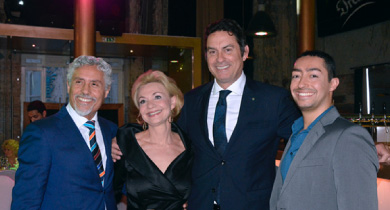 ​